Company Outing
Same old at the office – where is the fun in that?
That's why we provide companies and enterprises of every kind the possibility to add pep to day-to-day work.
In coordination we can design and assemble a tour, that will bring new wind and will be an experience of its own. From city tour, to scenic drive to the green countryside – our time is yours – we are more than pleased to focus on your suggestions and find the ideal program for your company.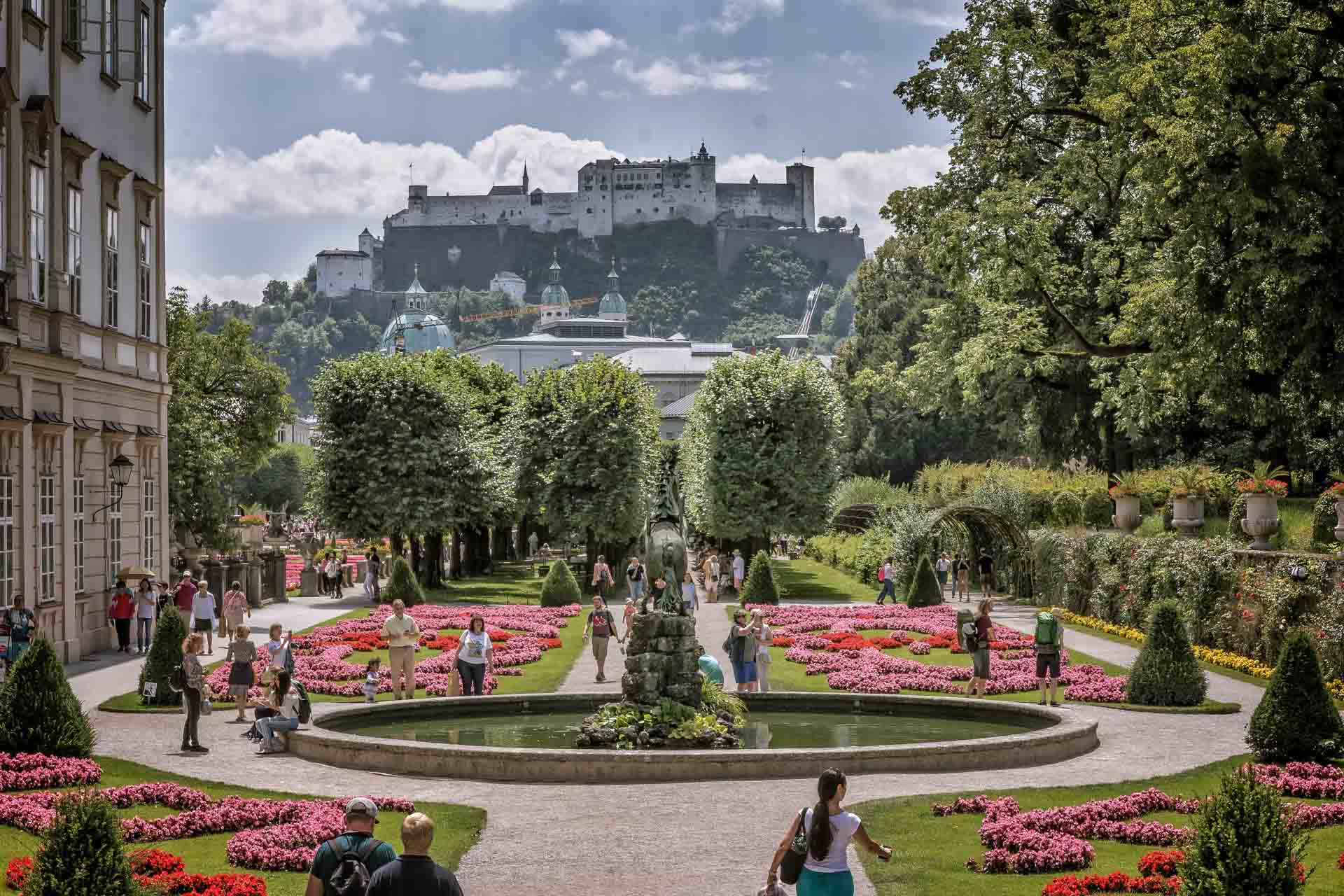 Team Building
You would like to try something new with your team and strengthen team spirit t the same time? Together with Rikschatours Salzburg this is possible at all times.
Let us know your ideas for a rickshaw tour, that can be customized to your team's individual needs. For example, locations, sights and a subsequent visit at a restaurant with a shuttle service afterwards with our ricksaws can be easily incorporated into the tour according to your wishes.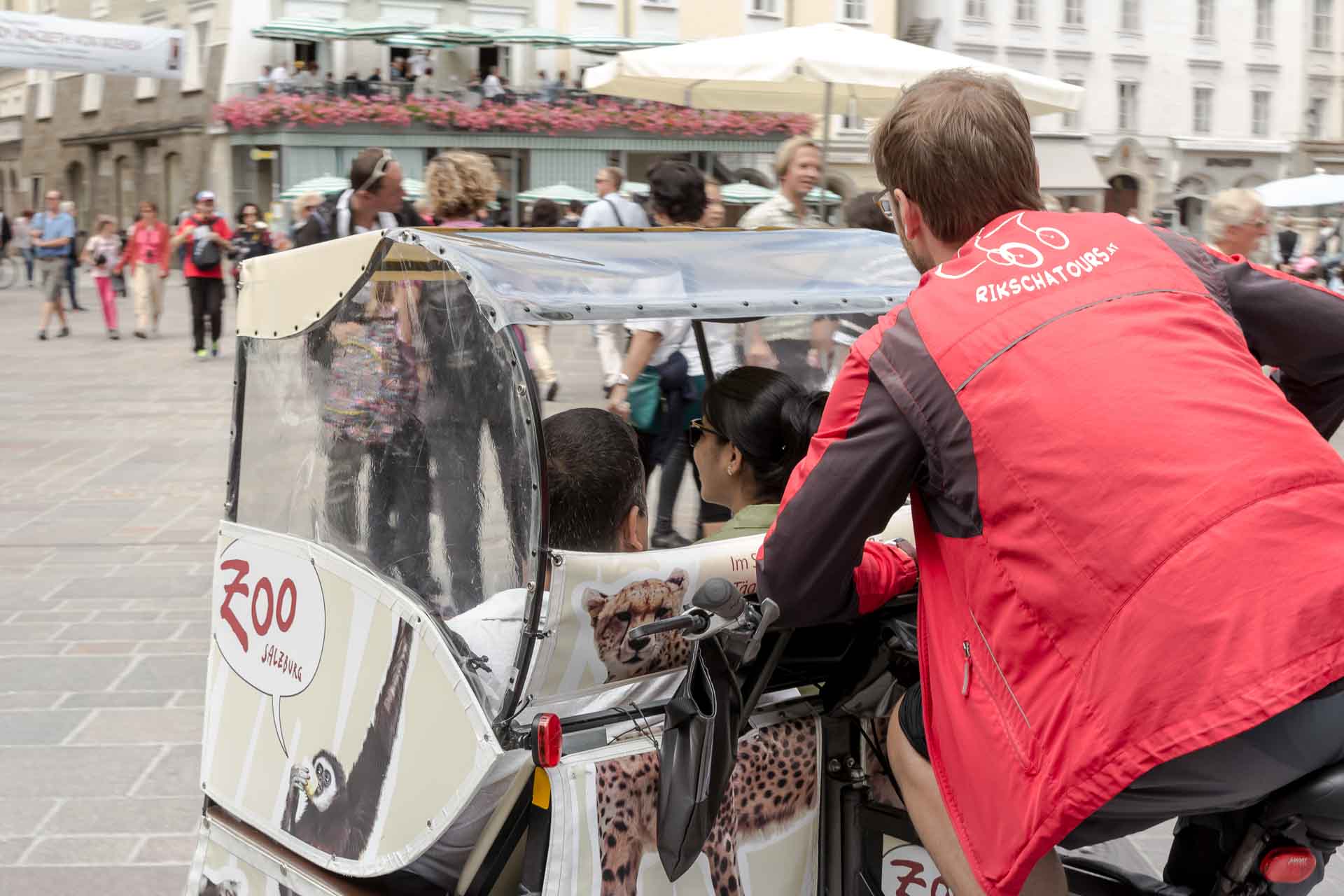 Promotions
Looking for the ideal advertising opportunities? Our rickshaws tend to stand out from the crowd making them perfect for Mobile Advertising!
Wether it be new products, discount campaigns, new openings or distribution actions – with the help of our rikshaws every advertising campaign of yours can be invigorated.
The reason why our advertising partners usually stay with us for the long-term (3 years and more) is that our service takes positive effects.
Here you will find an overview to our actual Partners and their brightly colored rickshaw adverts.​
Info: As long as there are no Group Reservations we also have 1-2 rickshaws available for shorter advertising purposes (i.e. 1-3 days).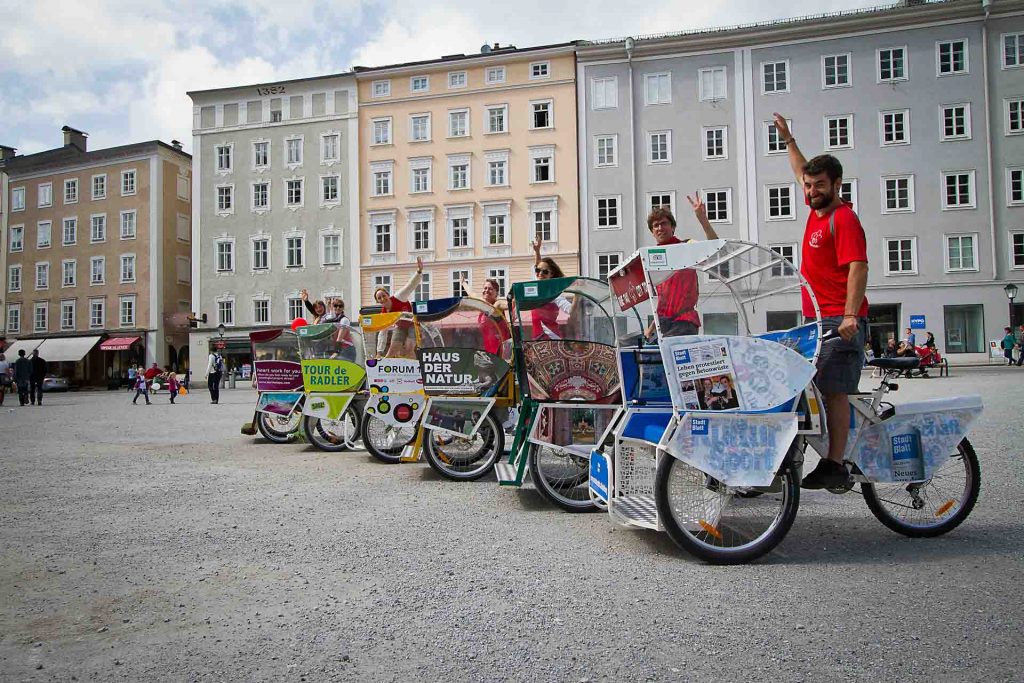 Events
Our colourful rickshaws and our ambitious drivers guarantee for good atmosphere. Therefore, both are perfect for various events. From being part of a business opening, to providing shuttle-services at company celebrations, to providing an eyecatcher at small or large festivities and events. From an informal atmosphere to a promotional strategy – letting Rikschatours Salzburg provide for a pinch of pep is always a smart move to present your guests with an extraordinary experience.
​
​Info: Provided a timely reservation, there are up to 9 vehicles available.