Weddings
A different kind of Wedding Carriage – ecological, elegant, and convenient!
With our florally decorated and precious wedding rickshaw there is no doubt that the wedding couple will have an unforgettable appearance and departure. When required we will pick up the wedding couple and take them to the church (or registry) and/or take the bride and her groom from there to the party.
Info: Adapted to the given locations the rickshaw can be used afterward for letting the children have a ride. We can also have our driver (or drivers) stay at the location or possibly drop off guests at their hotel later.
Bachelor/ette Party
The big day is coming!
But before that happens, there should be some celebrating with your best friends. In order that you don't waste your time with unnecessary foot marches, it's worth considering to be chauffeured with style. We gladly help you at this point and make your celebration an unforgettable night.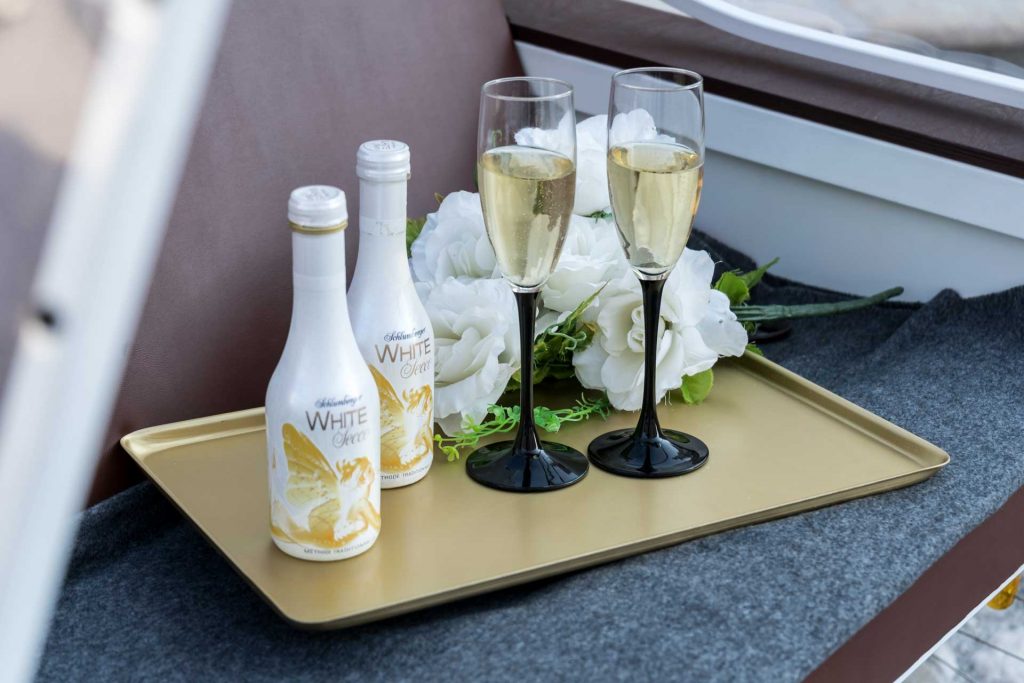 Family Tours
The City Tour with fun guaranteed! Because while they can enjoy a specially arranged cultural program, the children experience a "light program" tailored to them in their own rickshaw. Needless to say, the driving is done together – only the content is adjusted. Guaranteed family friendly!
It is best to choose one of our normal tours and we will see if a special children's program is required based on the information about the participants. Additional requests or concerns can of course also be discussed with the drivers at any time upon boarding.