Tours PLUS
How about a rickshaw tour guided by a licensed Austria Guide with sound training?
RIKSCHATOURS PLUS
Why not simply extend your rickshaw tour?
What is meant is that you can extend the tour with an additional private tour by one of our licensed guides. Your guide will accompany you where our rickshaws cannot take you further due to the locality. For example, our guide will lead you through the Mirabell Gardens or the Salzburg Cathedral – exciting stories and interesting information included. Just choose from our offer which sights you would like to see in more detail. You can put together these tours yourself, or choose a ready-made package. The fun and mobility of the normal rickshaw tour remains, of course, an essential part of the excursion!
120 minutes – €90/Rikscha
In Mozart's Footsteps
The tour leads with our rickshaws to the most important places of Mozart's life and work. Included: Guided tour of the world-famous Sebastian Cemetery + guided tour of Salzburg Cathedral + Getreidegasse!
With this rickshaw tour PLUS we take you on a journey along the traces of the most famous son of the city of Salzburg, Wolfgang Amadeus Mozart. With our rickshaw we will chauffeur you to the places and sites that played a role in the life of the Salzburg child prodigy.
Together with our licensed city guide Gerhard Reus you will explore different stops on foot during the tour: the Salzburg Cathedral with its subterranean secrets, the Getreidegasse, as well as the cemetery of the Sebastian Church, the burial place of the Mozart family. Meanwhile, our rickshaws are parked for you and you can immediately continue your ride in a good mood.
Learn on this tour about Mozart as a child prodigy, about his travels and why he finally decided to go to Vienna, – How the myth of Mozart was created 50 years after his death and how Salzburg became Mozart's city.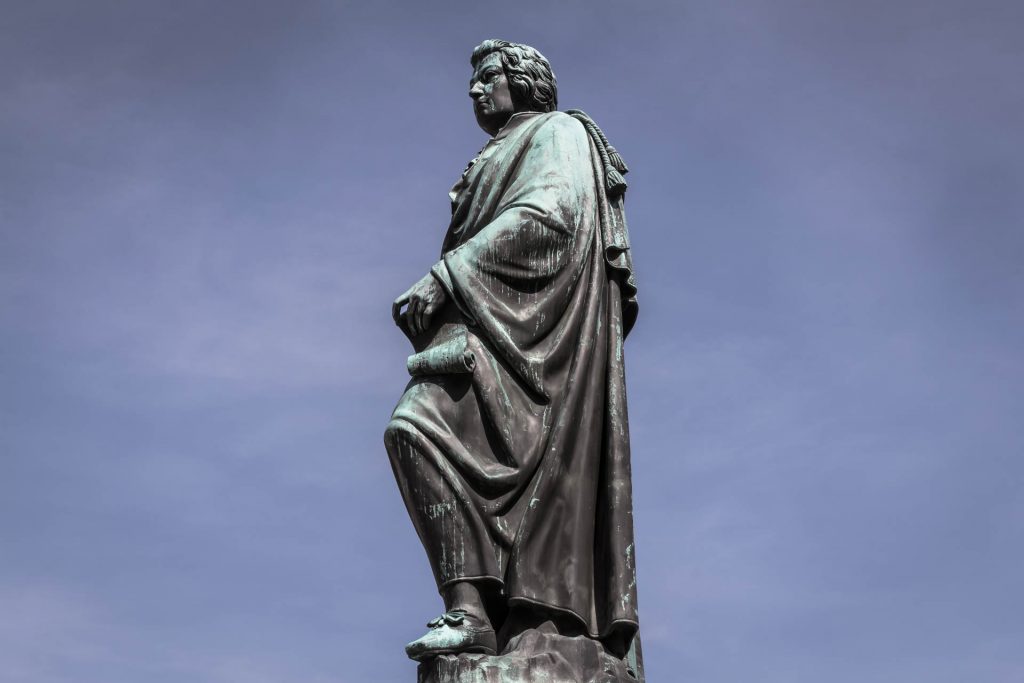 180 minutes – €135/Rikscha
Salzburg Castles & Hidden Treasures
The Salzburg Castles Tour combines the best of Salzburg's splendor with the fun of driving our rickshaws! Here you can also see the green side of Salzburg at the gates of the old town. Included: Guided tour of the world-famous Mirabell Gardens.
Along Hellbrunner Allee, the oldest stately avenue in Central Europe, we drive through a landscape like on a postcard. We will take you to the surrounding castles with their gardens, parks and special stories. Thus, each archbishop had his own reasons for having a country residence built near the city – for his secret lover, as a summer residence or even as a magnificent pleasure palace.
In the old town you will explore the hidden highlights of the Mirabell Gardens with our guide and immerse yourself in the magnificent Salzburg of the archbishops.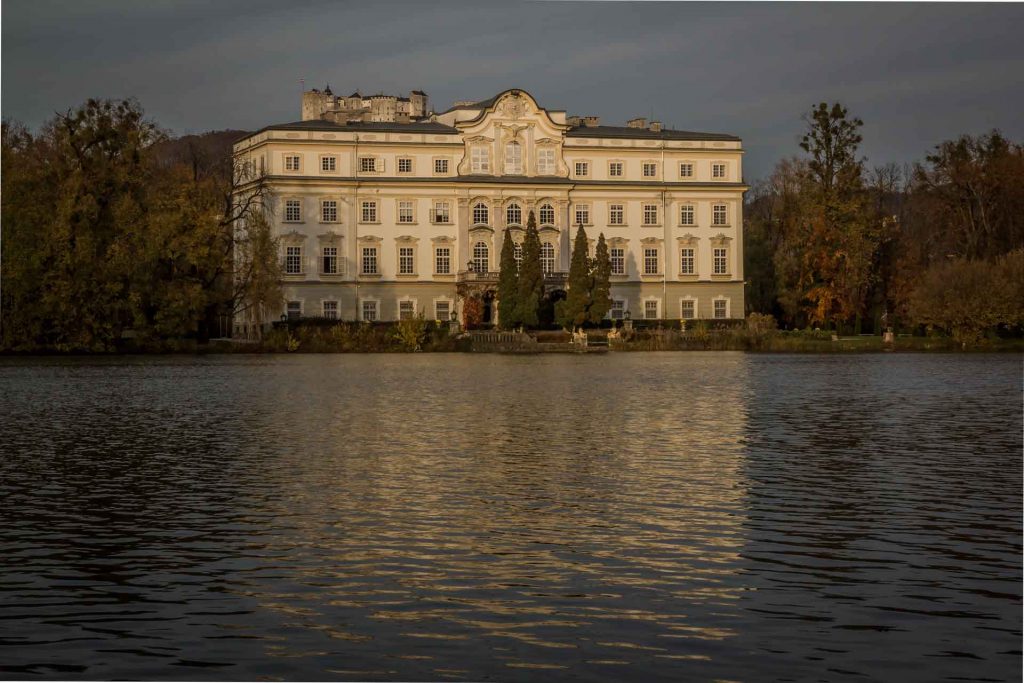 120 minutes – €90/Rikscha
Salzburg Churches
On this tour we discover with you the many iconic places of worship of the city. Included: Guided tour of the Salzburg Cathedral and the University Church.
Characterized by the architectural art of the Baroque period, the magnificent buildings and churches lend Salzburg's old town its individual, and often playful, facet.
It is an interplay of various influences that still shape the character of the old town today: From Archbishop Wolf-Dietrich, who was inspired by Italian architecture, to Johann Ernst von Thun, who brought the High Baroque to the city.
On this tour, you can capture in our rickshaw the incomparable ambiance that is the baroque Salzburg, the Rome of the North. At the same time, we also let the buildings work with a guided tour of the magnificent interior. With our guide you can be enchanted by the famous Salzburg Cathedral in all its splendor and also discover its underground secrets.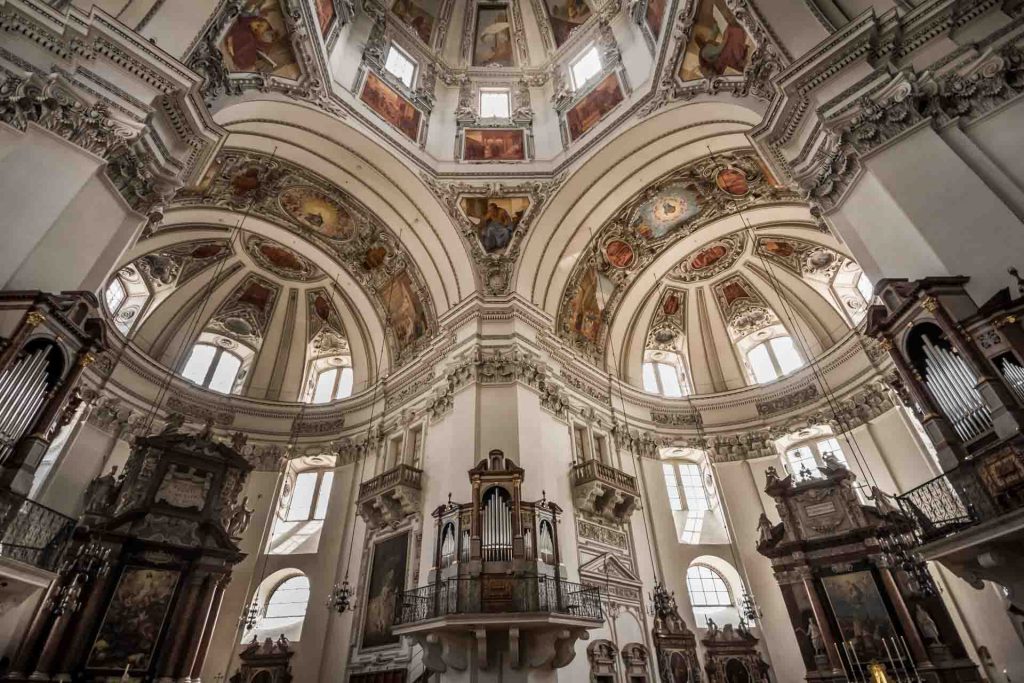 Duration and price by arrangement
Create your own tour!
Combine your rickshaw tour with one or more sights according to your interest – Our construction kit for an individual tour PLUS stops in between the rickshaw tour that you would like to explore with our certified guide:
Mirabell Garden
Salzburg Cathedral
Getreidegasse
St. Sebastian's Cemetery – burial place of the Mozart family
Collegiate Church
Choose from the list of suggestions to create your own Tour Package PLUS. Or share your individual ideas with us. Our guide will also gladly lead you through other highlights of the city.
Neque aliquam vestibulum morbi blandit. Pellentesque elit ullamcorper dignissim cras. Eu tincidunt tortor aliquam nulla facilisi cras fermentum odio. Malesuada pellentesque elit eget gravida. Urna condimentum mattis pellentesque id nibh tortor id. Phasellus vestibulum lorem sed risus. Erat nam at lectus urna duis convallis.
Ridiculus mus mauris vitae ultricies leo integer. Commodo nulla facilisi nullam vehicula ipsum a arcu. Phasellus vestibulum lorem sed risus ultricies tristique nulla aliquet enim. Metus aliquam eleifend mi in nulla posuere sollicitudin aliquam. Purus sit amet volutpat consequat mauris nunc congue. Ornare massa eget egestas purus viverra accumsan in nisl. Adipiscing tristique risus nec feugiat in fermentum. Tortor posuere ac ut consequat semper viverra.